Tratamientos Médicos en Mendoza, Argentina.
Una forma de acceder a un excelente servicio de salud a un precio accesible.
Lunes a Viernes
8:00 a 20:00 hs
Domingos
Turismo en Bodegas
Mendoza posee 5 importantes hospitales y mas de 50 clínicas de primer nivel.
Acerca de Mendoza Health Care
Jorge Becerra, CEO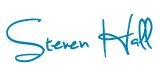 Mendoza Health Care es un cluster de empresas de salud de primer nivel de la provincia de Mendoza. En el año 2015 formaron esta agrupación para ofrecer un servicio integral a los pacientes que viajan desde el exterior a tratar sus problemas médicos en Argentina.
Odontología Mussuto Clínica Odontológica Integral tiene una trayectoria de 13 años al servicio de de la salud. Nos comprometemos con la actualización …
Sight Checking World over people use massage therapy to help promote healthy skin, nourish and strengthen the body, relieve stress, reduce pain, …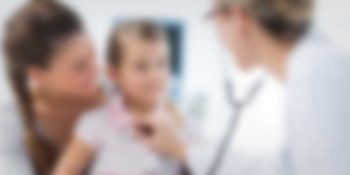 Children At MedicPress, we provide excellent pediatric care to children in the city and adjacent areas for about half a century now. Our medical …
Acerca de Mendoza Health Care
Ubicados en un punto estratégico de Argentina, Mendoza Health Care posee un equipo médico está altamente capacitado para ofrecer los mejores servicios de salud a los visitantes extranjeros.
Mendoza Health Care
Medicina en Mendoza
El campo de la otoneurología (estudio de los trastornos vestibulares) ha tenido un gran desarrollo en las últimas décadas luego…
DR. PEDRO MIRANDA Estudios Titulo de Medico. Universidad Nacional de Córdoba. Facultad de Medicina. 2001 Medico Concurrente Oftalmología. Hospital Santa…
"Practicing proper hand hygiene is the first measure that must be aggressively pursued. Hands must be rubbed for at least 15 seconds. Hand sanitizers containing minimum 60 percent alcohol should be used as frequently as much possible."
"The radiology department of the hospital boasts of American Board of Radiology certified physicians i.e. they are expert on acquiring and interpreting images for specific body parts or diseases. Our clinical skills are honed by collaboration with our clinical colleagues via interdisciplinary conferences."
"In this endeavor, while we have the best of an expert team of doctors taking care of the patients at one hand; we have an exemplary team of voluntary physicians and retired physicians who provide medical assistance to the not so wealthy class from negligible."
"The clinic stands apart in going a step ahead and working with the patient's health care team to come up with a comprehensive treatment plan. This is because of the insight that many eye conditions stem from other medical conditions like diabetes, thyroid disorder, immune cell systems."
Estás en buenas manos
Este grupo de instituciones médicas de Mendoza está avalado por importantes organismos nacionales de Argentina, como ProMendoza, Idits, Mendoza Wine Capitals, entre otros. Los integrantes cumplen con altos niveles de calidad en sus profesionales médicos, tecnología e instalaciones.
Nos avalan: